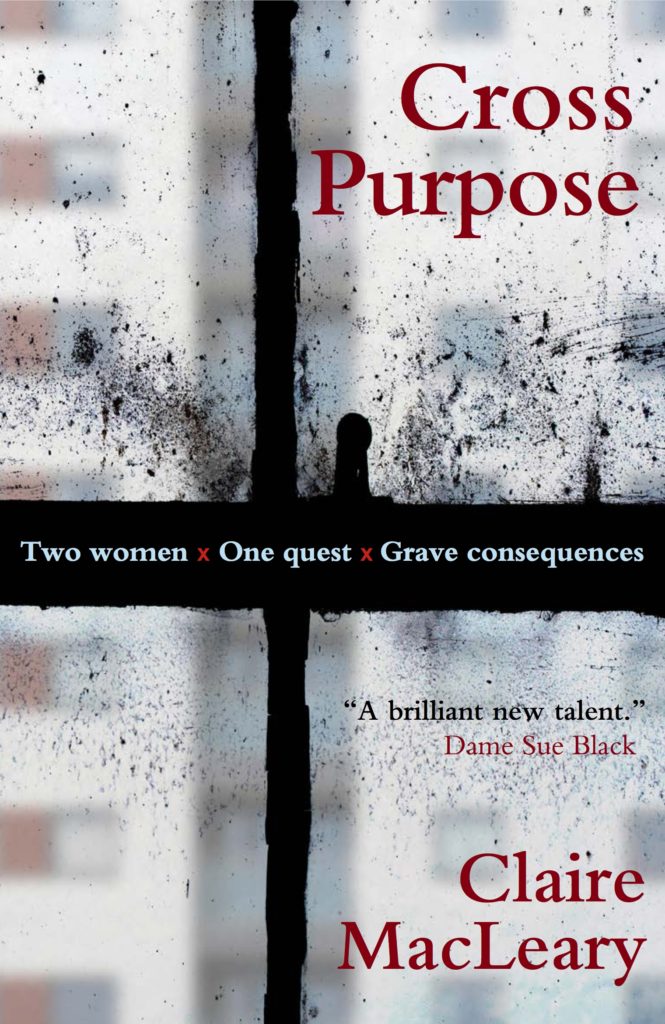 When Maggie Laird's disgraced ex-cop husband suddenly dies, her humdrum suburban life is turned upside down. With the bills mounting, she takes on his struggling detective agency, enlisting the help of neighbour 'Big Wilma'. And so an unlikely partnership is born.

But the discovery of a crudely mutilated body soon raises the stakes …and Maggie and Wilma are drawn into an unknown world of Aberdeen's sink estates, clandestine childminding and dodgy dealers.
Cross Purpose is surprising, gritty, sometimes darkly humorous – a tale combining police corruption, gangs and murder with a paean to friendship, loyalty and how 'women of a certain age' can beat the odds.
"A brilliant new talent for the lover of crime." Dame Sue Black, forensic anthropologist
"A delightfully novel approach to Tartan Noir…convincing …thoroughly enjoyable." Undiscovered Scotland
"Fantastic…gritty…surprisingly warm." The List
"Proof that good things come to those who wait." Dundee Courier
"Terrific…compelling to the end." Theresa Talbot
"Crime fiction has a new stellar voice … feisty, funny and darkly delicious." Michael J Malone
"A dark, devious delight, definitely one to watch." Neil Broadfoot
Longlisted for the Bloody Scotland McIlvanney prize 2017 for Scottish Crime Book of the Year.
Available from bookshops or online.