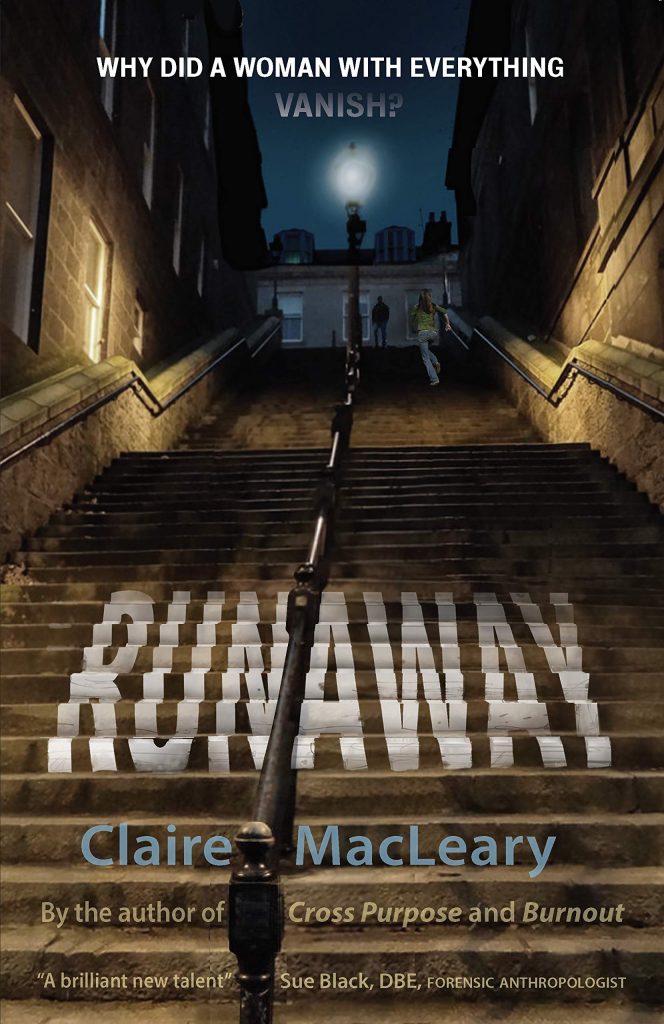 When Aberdeen housewife Debbie Milne abruptly vanishes, her husband is frantic with worry and turns to local PIs Maggie Laird and Big Wilma Harcus.

Maggie is reluctant to take on a misper case, but Wilma cajoles her into a covert operation trawling women s refuges and homeless squats in search of a lead. But when a woman's body is discovered in a skip, the unlikely investigators are dragged into a deeper mystery involving people-trafficking, gambling and prostitution and they're in deadly danger.

With the police struggling to make headway and the clock ticking, the race is on for Harcus & Laird to find answers, further straining their already fraying relationship.
With Runaway, Claire MacLeary fashions a surprising, gritty, fast-paced tale with the warmth and wisdom of women who are in their prime.
Available from bookshops or online.